Bedrooms 2022: the new Giessegi catalog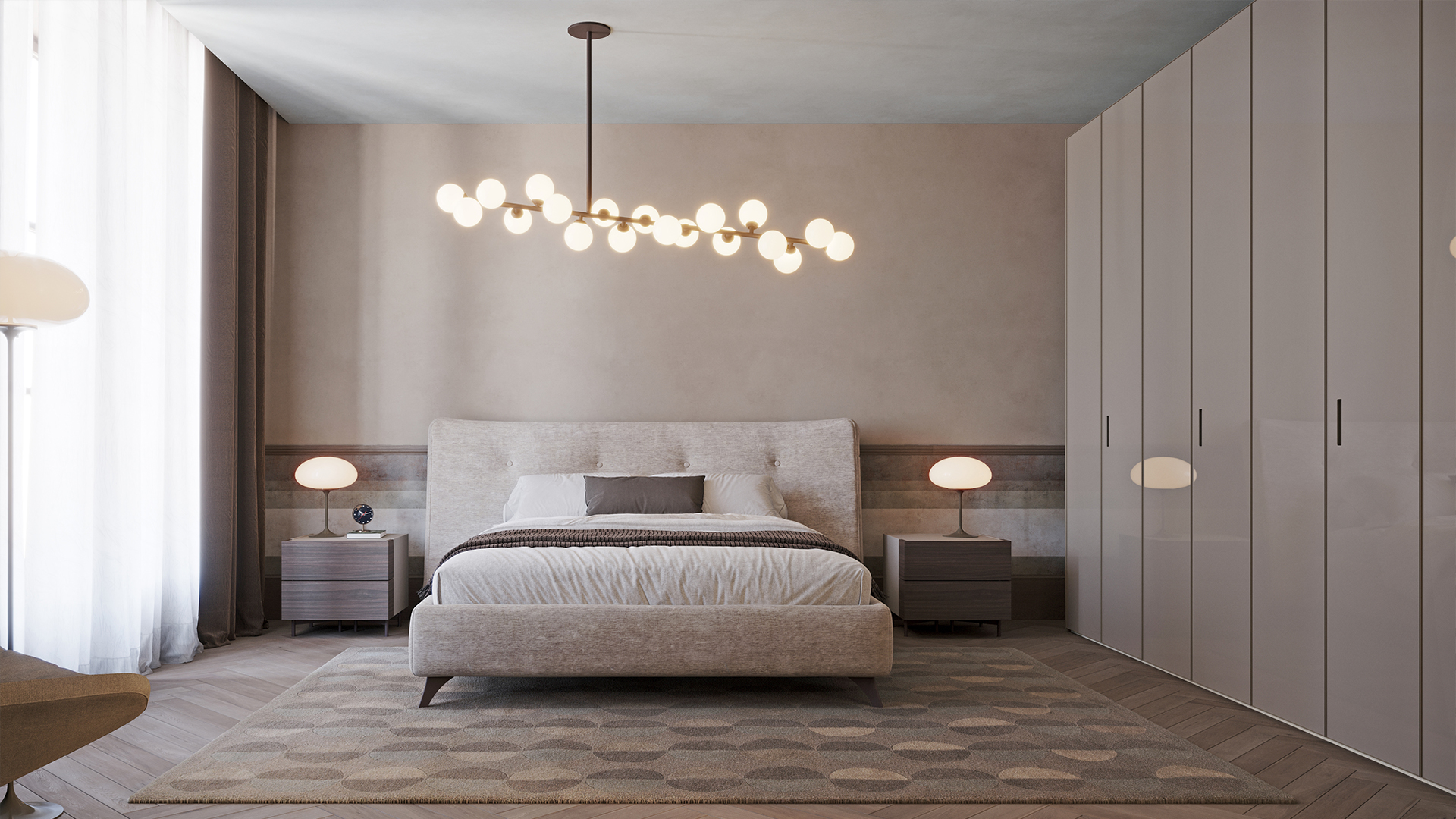 Giessegi announces the new collection dedicated to the sleeping area: in the catalog there are new proposals to meet everyone's needs, able to create a comfortable, elegant and refined atmosphere in the bedroom.
The master bedroom is associated with an intimate and welcoming nest, therefore Giessegi has created sophisticated and practical solutions, providing a wide choice of available finishes and numerous color variations, creating environments for the sleeping area, each with a specific character.
In the new line there are modern double beds, wardrobes and bed groups available in many models, to satisfy all tastes.
To rest peacefully Giessegi offers wooden beds in the luxury or standard version, or without headboard.
The catalog also includes upholstered double beds, in fabric or melamine, with a simple or padded headboard.
For a space-saving solution, you can opt for the container bed, perfect for taking advantage of every centimeter and storing linen, blankets and clothes even under the bed base.
The bed groups, consisting of chest of drawers, bedside tables and tall units, easily adapt to any environment and complete the bedroom in a coherent and versatile way.
There is no shortage of hinged or sliding door wardrobes, with or without mirror, wardrobes in many essences and sizes. Impossible not to find the right one for your room.
For the most demanding, here is the walk-in closet, which meets the needs of aesthetics, volume and budget.
It is a contemporary space to keep clothes, shoes and accessories in order, in which to have fun choosing the outfit in total freedom, not necessarily having to be in the bedroom.
The sleeping rooms designed by Giessegi follow the latest trends and combine aesthetics and functionality, allowing everyone to create the perfect space to sleep peacefully.