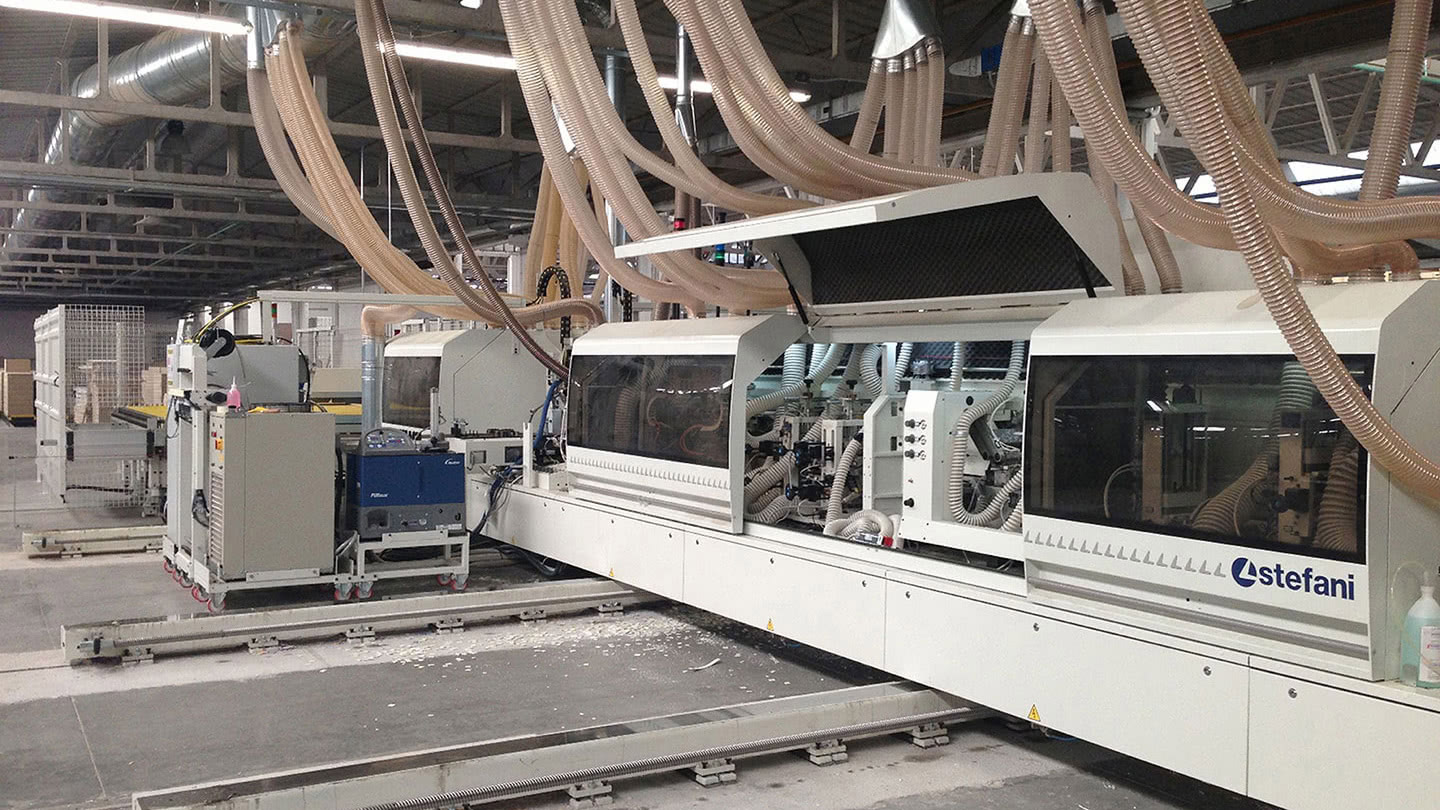 Innovation
Innovation
The company focuses on production programmes with modern, rational optimisation, taking inspiration from technological and organisational processes that have been tried and tested over the years. The Giessegi operating units are equipped with top-value cutting-edge machinery that can ensure maximum quality with every finished product.
Every kind of work process finds its natural place as part of an in-house production system that is carefully studied, planned and constantly updated in line with ongoing technological advances.
A highly industrialised form of production, however, that does not forget the roots and vocation of the traditional artisan crafts of the places where it operates.