Container bed: the functional solution for the sleeping area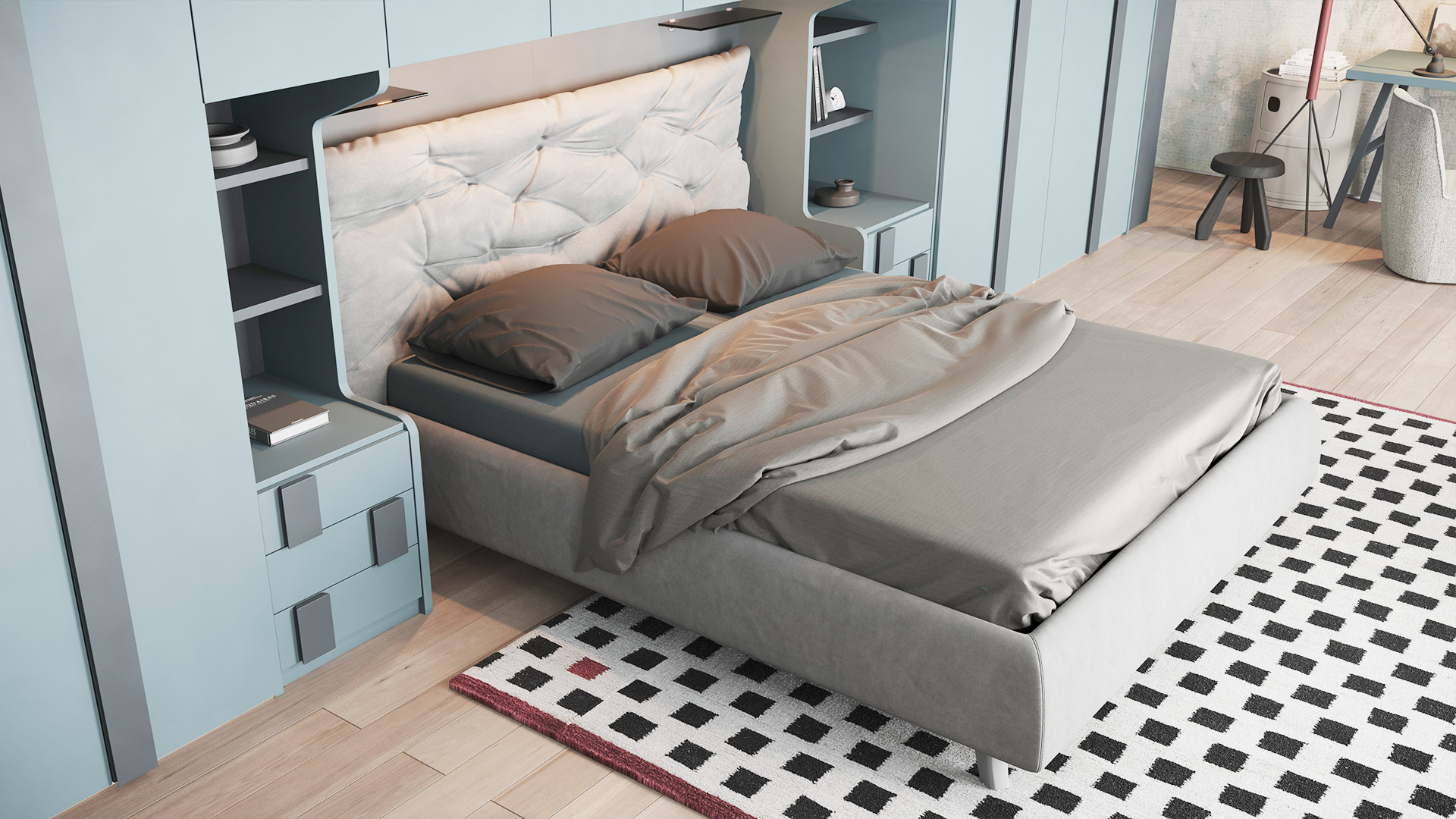 The bed is the realm of rest and must be comfortable and resistant, but also practical to take advantage of the space under the bed base in which to store linen, blankets and clothing. There is a bed that has all these characteristics: it is the container bed, a space-saving and functional solution. In this way, everything is close at hand and the bedroom remains tidy.
It also makes it easier to make the bed and facilitates the change of seasons. To optimize space, you can use well-sealed boxes or practical vacuum bags.
Beds of this type are easy to clean and operate via an easy to use lifting system. There are two different mechanisms: with classic lift and with horizontal lift.
The advantages of the container bed are many. Find out more about the Giessegi line dedicated to beds.
Elegant container beds to furnish with taste
The beds of the Night collection guarantee a restful sleep and welcome thanks to the soft and curved lines. Maximum comfort and harmony in an environment that is more intimate and relaxing than ever.
The line also includes container double beds, available in many styles: from modern to classic such as the scrigno bed, nomen omen. Already in the name this bed promises to take care of those who choose it: it has a headboard made up of cushions and an essential line. If, on the other hand, you prefer the padded headboard, the tender bed is perfect.
The common denominators of these models are the neutral and primary shapes that enhance the quality of materials and finishes: in the lacquered version, in elm, in walnut, in eco-leather, in fabric, in boiled wool, in velvet or in jeans. The wide choice allows everyone to find the perfect bed for their tastes.
Let yourself be pampered by Giessegi quality!