Walk in Wardrobes Collection 2020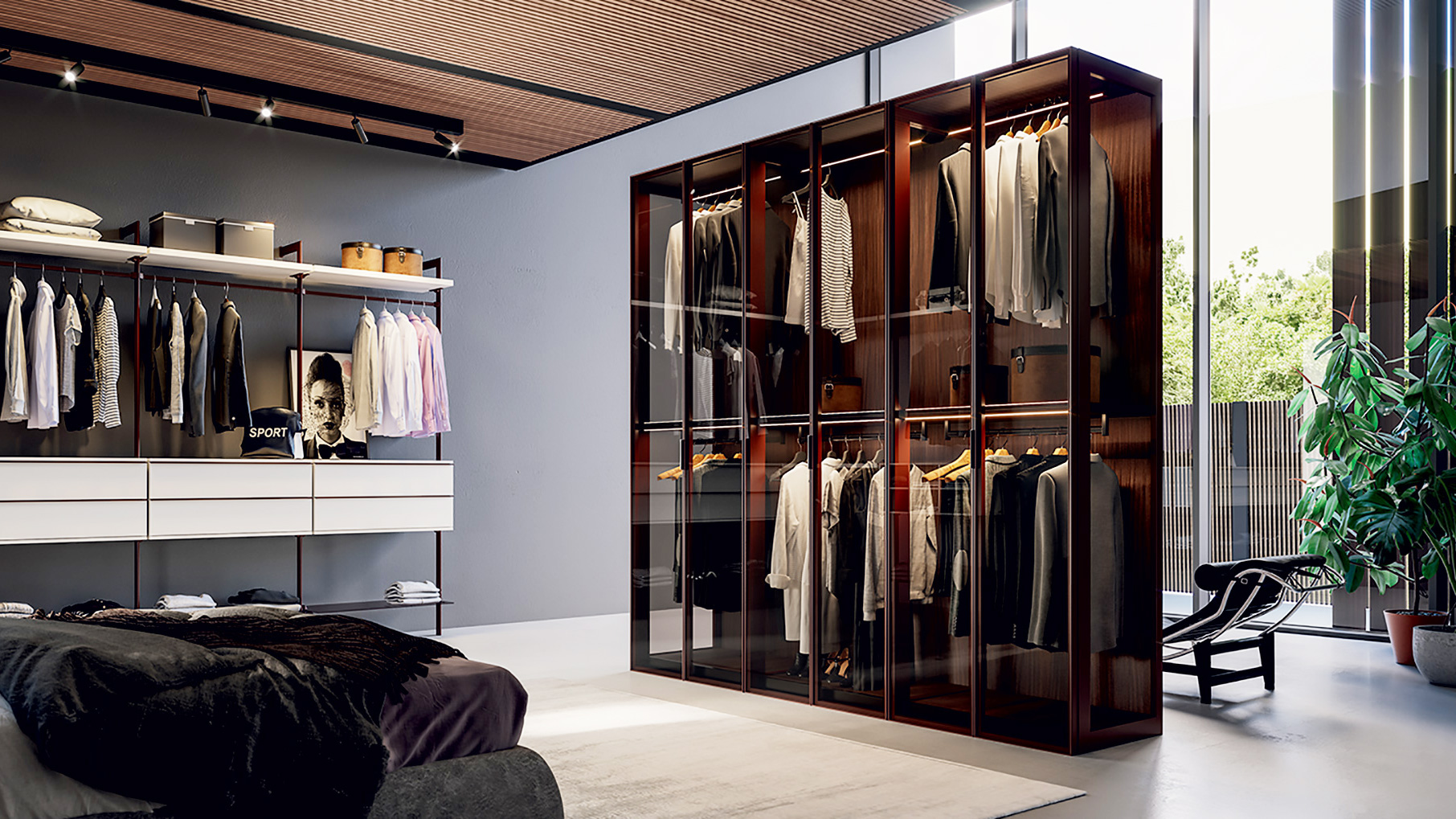 Giessegi wardrobes and cabins master in your sleeping area; the new 2020 Giessegi collection is continuously enriched with new aesthetic, functional and above all modular qualities, through dimensional and compositional versatility, and a wide range of finishes and components. Giessegi cabins and wardrobes are characterized by the fine Made in Italy taste, which allows integration in any environment, guaranteeing maximum capacity.
In fact, the new 2020 collection brings lightness and transparency, simplicity and elegance through modular and high quality design solutions. Giessegi walk-in closets have been created to adapt to the user with impeccable elegance and the organizational options they allow. Designed for any room in your home, they are the perfect example of the contemporary offer: universal and modular containers that offer maximum freedom.
Giessegi's goal is to create products that use distinct qualities for the benefit of the user, ensuring maximum reliability over time.
Beauty lies in the simplicity, modularity and quality of Made in Italy that only Giessegi can guarantee.