UnoPerTutti: the new collection of bedrooms for children and kids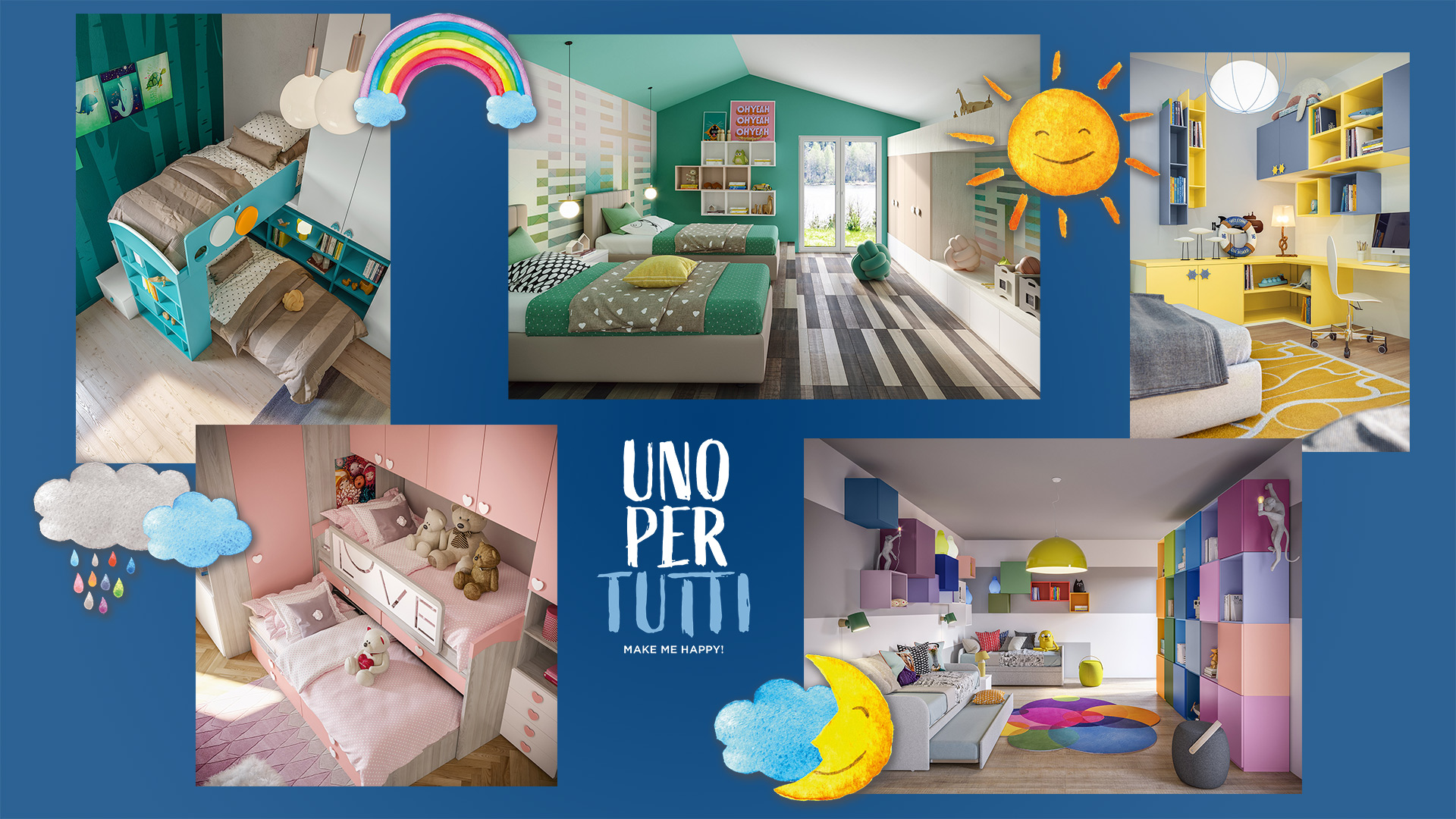 The Giessegi collection of kids' bedrooms is completely renewed. The Brand has always created dynamic projects in order to meet the tastes and needs of the little ones: wide modularity even between elements of different nature and use, possibility of customization and wide color palettes to choose from. Overhead structures, which allow you to use every inch of the bedroom even in height; bunk beds, which optimize space intelligently; bridge structures, functional and space-saving proposals that do not give up style; and finally concealed solutions, ideal if space is limited, capable of making the bedroom practical and transformable.
TOP is the line of functional and refined bedrooms, complete proposals at 360 degrees with extreme modularity, which express taste and personality. Great solutions that know no limits, like our children's dreams.
JOB is the practical and fun collection to furnish with simplicity the rooms of children and kids, which takes its inspiration from TOP line, guaranteeing the same modularity and the same modern taste for design, but which has an even more affordable price by offering multiple finishes in melamine.
OLD is the proposal of a bedroom in vintage style and with a romantic taste; a world made of fantasy and dreams, magical places full of charm, like in a fairy tale of bygone days.
FLY offers an assortment of simple and comfortable bedrooms, as well as practical and functional, suitable for girls and boys of all ages.