New Night Collection 2019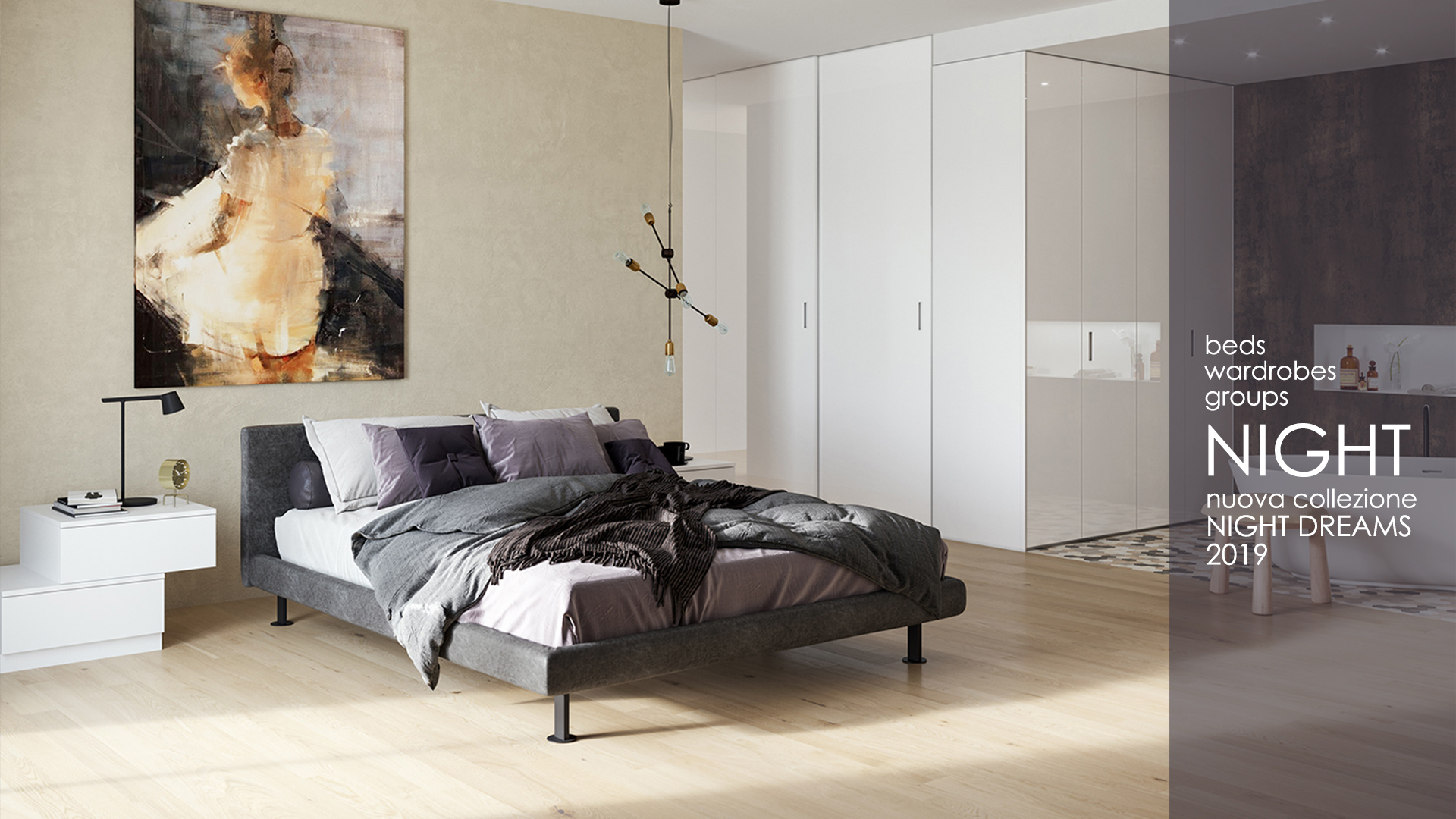 Giessegi presents the new Night collection: 27 furnishing solutions that interpret different lifestyles, 27 life stories that welcome testimonies, projects and desires of those who live there.
The wardrobes guarantee a varied style but always faithful to refinement and good taste, and spacious interiors for an efficient and dynamic organization of contents; the bed units, with excellent finishes and perfectly balanced proportions, are a refined complement; the beds are the maximum expression of the evocative intimacy of the night, characterized by neutral and primary forms.
Also the New Night Collection 2019 represents the peculiar ability of the Brand to combine design and personalization: modular and composable solutions can be easily adapted to any context and function, giving modernity and flexibility to the environment; the wide choice of available finishes and the numerous color variations, finally, allow you to really satisfy every preference and need.