New Collection Smile v2.0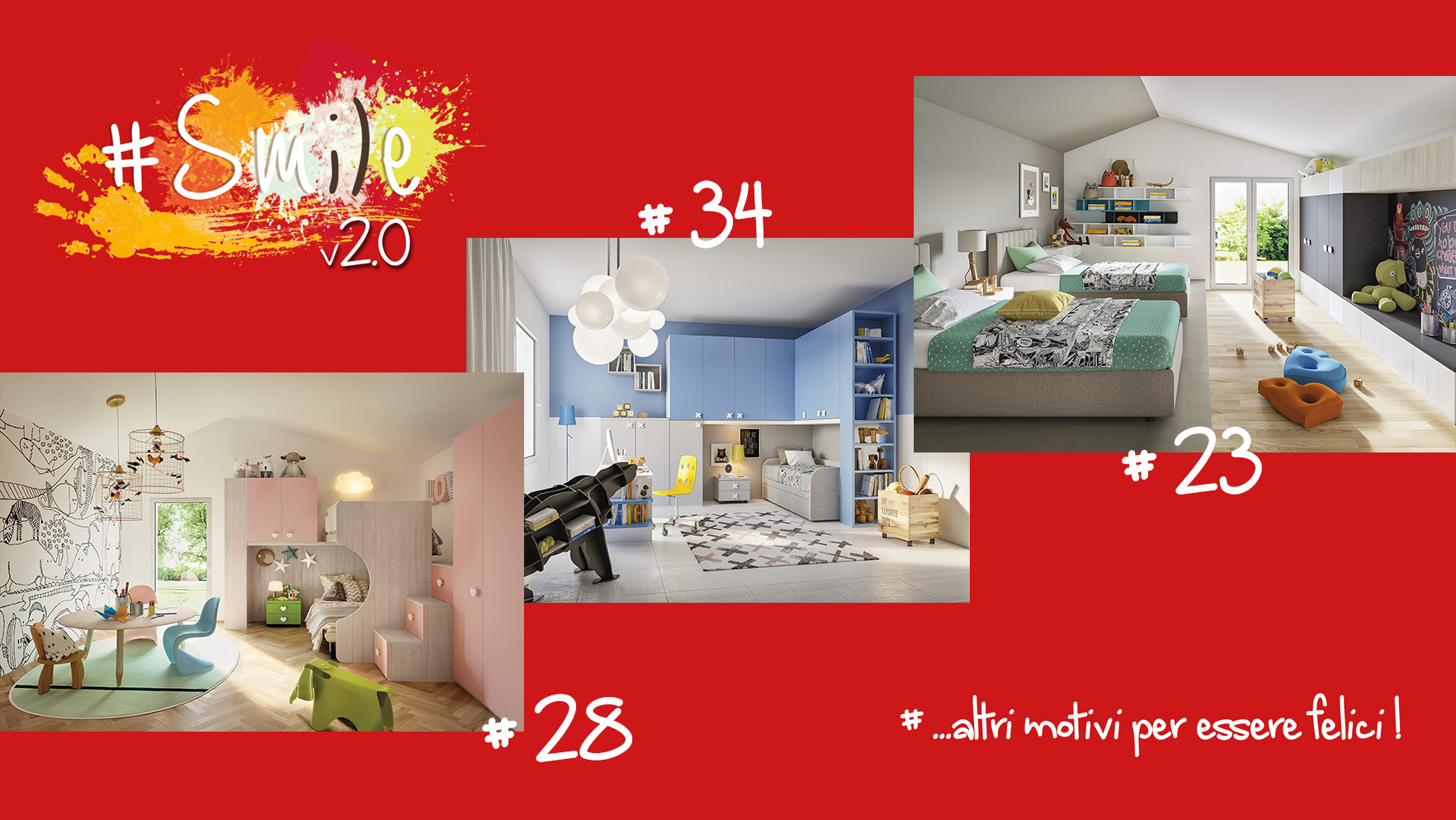 The newest Kid's Bedrooms Smile version 2.0 by Giessegi propose "... 20 other reasons to be happy!" - new modern, imaginative and colorful solutions, always available in the 35 lacquered colors of the first collection and customizable to suit any environment, which becomes a "Child-friendly space".
It is the children's room space, interpreted by the use of high performance materials, an important space in which to live, play and study. Modular solutions, integrated with patented and coordinated transformable systems, high added value to create multiple benefits and a functional room: rest, study, relaxation, play ... The design of the children's bedroom, coupled with the finest materials, expresses a product of reliability with a remarkable originality and transformability.