Giessegi: vaccines in the company for over 200 employees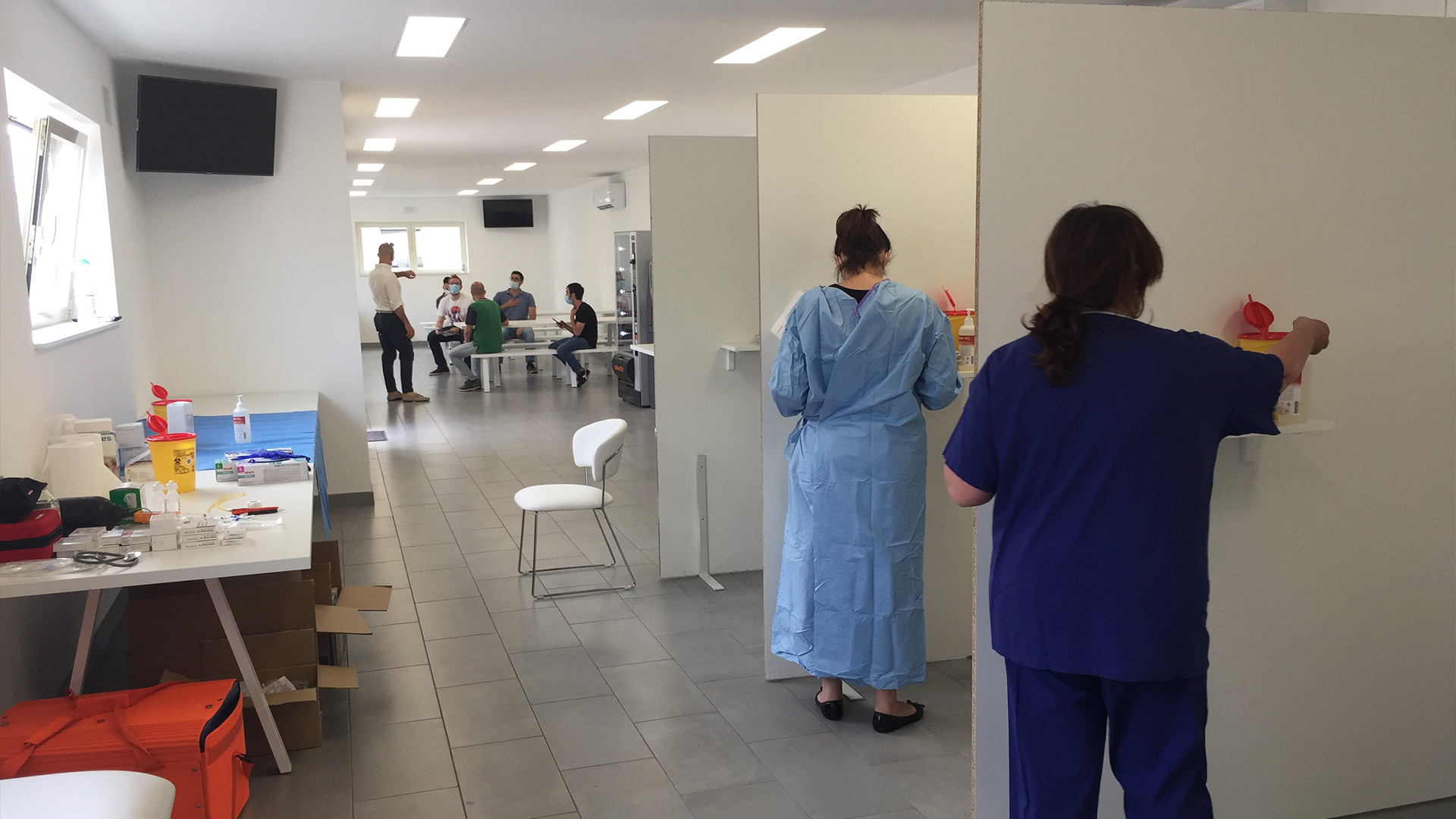 Giessegi has always been actively committed to safeguarding the health of its employees and collaborators. In this particular emergency situation, Giessegi decided to immediately seize the opportunity to administer the anti-Covid19 vaccine directly within the company, to all staff.
Today, June 16, in fact, all the first doses have already been administered to over 200 people, well in advance of the normal bookings made through the national health system, and with all the necessary health safety measures: the infirmary was set up in one of the company rooms satisfying all the requirements, with the presence of 3 doctors and adequate health personnel, as well as an ambulance available for every need.