Children's bedrooms: functional and trendy solutions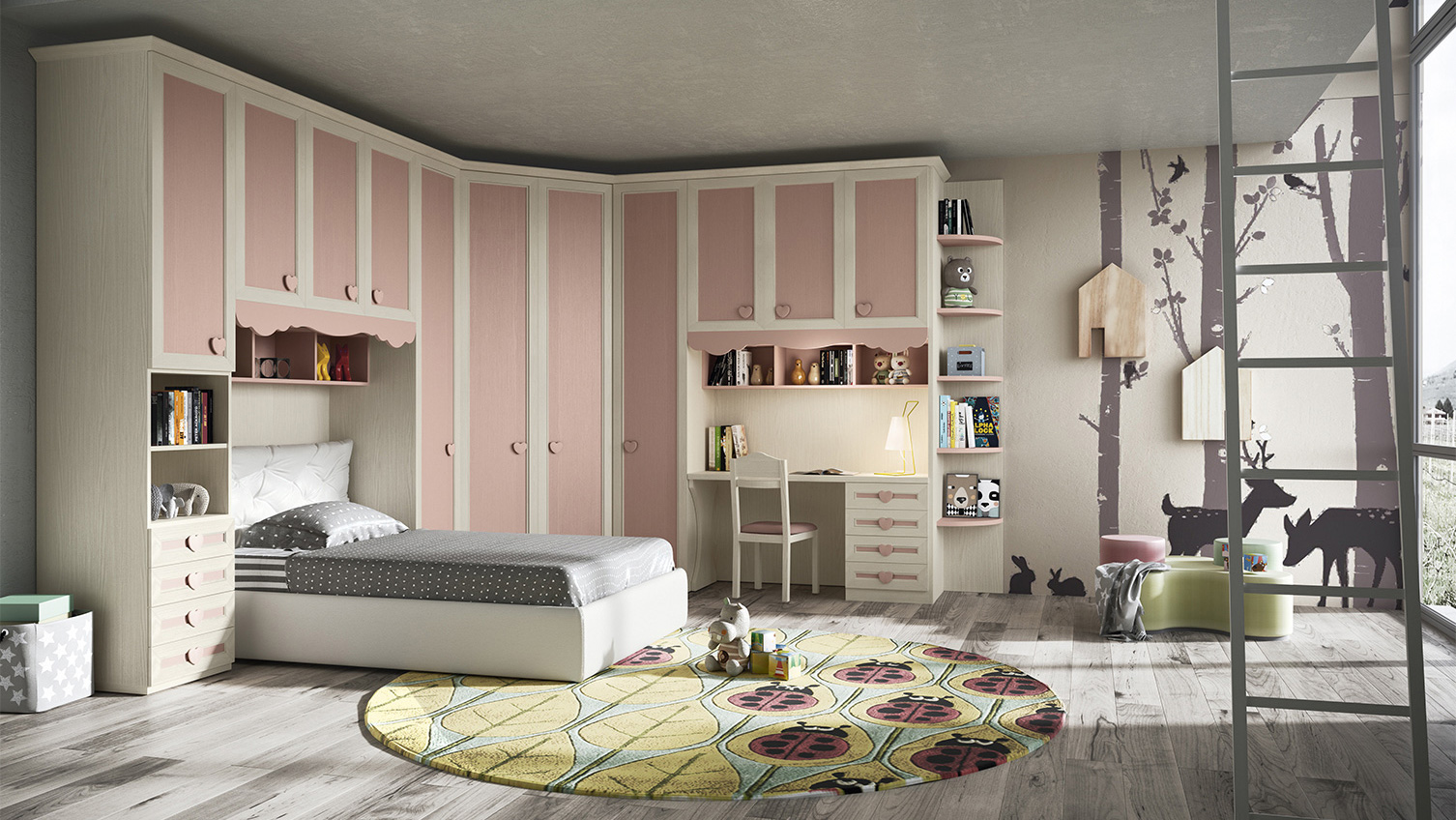 The bedroom is the kingdom of every child, a room where she can play, rest and dream.
Ours are romantic bedrooms in shabby chic style or in a modern version with trendy colors and finishes suitable for girls who daydream.
The vast assortment of bedroom furniture allows us to satisfy all tastes and needs and offer lasting solutions that accompany children as they grow.
Our proposals are modular and designed to furnish spaces considering the available square footage. The placement of the furniture and their versatility allows us to furnish the bedroom in a flexible and original way, just think of the overhead structure bedrooms, space-saving solutions that do not give up on style and optimize every centimeter to obtain wardrobes or bookcases.
Platforms also offer systems that maximize functionality, such as the staircase to access the bed which also acts as a storage compartment.
Bunk beds are perfect for accommodating multiple brothers or sisters and are popular with children for their two-story arrangement.
Finally, the transformable beds are practical and ideal for those who have limited space and in a simple gesture can extract or hide the bed
In addition to capacious wardrobes, our collections do not lack corner wardrobes and transformable beds, ways to obtain more space, and lots of furnishings to complete the bedroom such as small tables, bedside tables, shelves, desks and chairs.
We also provide different essences, trendy colors and dynamic shapes that can enhance any environment, easily combined with furnishing accessories with a modern or retro touch, depending on the atmosphere you want to create.
It is therefore a customizable room, as well as comfortable, which meets the needs of teen-agers, always looking for new stimuli.
The hanging modules can be repositioned creatively without having to make new investments, this represents a nice advantage from the furnishing point of view as well as economic, not just for a family.